Agenda
2023-05-11 09:00 am
Keynote: Safe Float—A Better Measure of Float
Deterministic project schedules are hindered by two myths: a delay within total float is "safe" and the calculated schedule finish date is "achievable." When the schedule is modeled for activity duration variability, safe float―the stochastic equivalent to total float―can be calculated. Whereas total float considers ONE late start date out of thousands possible, safe float relies on the latest early start date that will not delay the targeted P-value completion date. Relying on safe float instead of total float may help to overcome the proliferation of late project completion.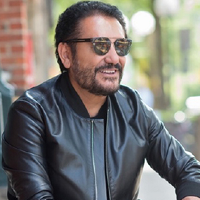 Dr. Gui Ponce de Leon PE, PMP, LEED AP
PMA Consultants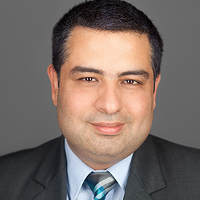 Dr. Vivek Puri PMP
PMA Consultants

2023-05-11 10:00 am
Collaborating with NetPoint to Schedule Pharmaceutical and Manufacturing Projects
In this age of globalization, virtual meetings are the primary forum to discuss, plan and gather information. One crucial client requirement is to ensure the team can readily communicate on the project schedules. Learn how NetPoint functioned as the primary collaborative tool to schedule new sites, building expansions, and renovations for a cell and gene therapy contract development and manufacturing organization. For this program, PMA was tasked with developing fully integrated schedules from the shell schedules and presenting planning sessions to multiple clients. PMA schedulers integrated schedules from P6, Microsoft Project, and sometimes Excel into NetPoint to provide interactive schedules for the client and project team. NetPoint clearly identified the critical path and all near-critical activities to reveal the current status and health of the project schedule. NetPoint also validated the strategy implemented during the process validation phase and the other back-end activities.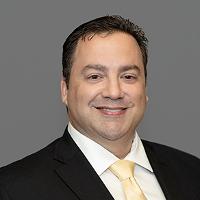 Eduardo Nazario
PMA Consultants

2023-05-11 11:00 am
How NetPoint is Used in a Multi-Billion-Dollar Manufacturing Portfolio
For over 155 years, Cargill has connected farmers with markets, customers with ingredients, and families with daily essentials. Cargill is currently the largest privately owned company in the US, with a robust capital expansion portfolio comprising small, medium, and large-sized projects worldwide. Through all phases of project execution at Cargill, NetPoint paints a clear picture for stakeholders to understand expectations, opportunities, and risks in a project schedule. NetPoint is also the preferred tool in the organization to conduct interactive planning sessions and communicate schedule related issues to sponsors and steering team. This session will demonstrate how NetPoint is utilized in various scenarios during project execution across a multi-billion-dollar portfolio.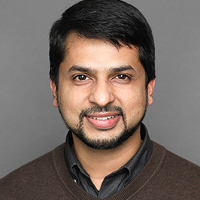 Reniz Moosa PMP
PMA Consultants

2023-05-11 12:00 pm
Design Planning & Decision-Making for a Water Tunnel Program with NetPoint
Early design-phase planning for long-term construction projects can be challenging in light of the ongoing design work and the uncertainty of the schedule in the distant future. Weeraya Orwatthana illustrates the benefits of using NetPoint on a multi-year public construction project to enhance team collaboration and support decision-making in the design and construction packaging scenarios. NetPoint clarifies key scheduling concepts and develops multiple scenarios for first, second, and third-level schedules to facilitate scope and schedule discussions among project team members. We will present the planning/schedule development process and different schedule formats and layouts that support discussions and assist the team's decision.
Weeraya Orwatthana, PMP, LEED AP BD+C, WELL AP, MCPPO, CMIT
PMA Consultants

2023-05-12 09:00 am
Software Innovations for Modeling Schedule Acceleration and Recovery
When construction delays occur, a project's success can depend on a contractor's ability to accelerate and recover from these changes, and to communicate with stakeholders and project executives. In this session, Seve Ponce de Leon will share how PMA's game-changing software solutions are being used for acceleration and recovery and leading to project success. The session includes a live demo of the latest software developments and updates on the product roadmap.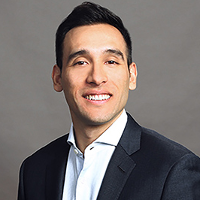 Seve Ponce de Leon RMP, PMI-ACP
PMA Consultants

2023-05-12 10:00 am
Advanced Training with NetPoint
Part 1: Build & Update the Schedule — focuses on building and updating a schedule, including working with data dates, creating targets, statusing the schedule, actualizing objects and displays, resource loading and leveling, and comparing updates. Attendees learn how to use NetPoint's unique features to update, modify, and compare schedules.

Part 2: Layout Manager & Automated Layouts — focuses on schedule layout, including creating and modifying layouts, analyzing links, and viewing statistics. Attendees learn how to use NetPoint's unique features, including Layout Manager and Automated Layouts for running the engine, locking relative positions, and setting up swimlanes.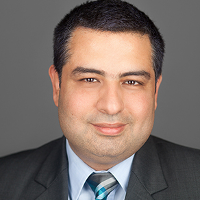 Dr. Vivek Puri PMP
PMA Consultants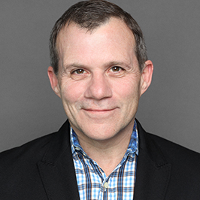 Tim Mather CCMP, LPEC, PMI-ACP
PMA Consultants

2023-05-11 08:00 am
Intro to NetPoint
This presentation provides a comprehensive overview of NetPoint including basic concepts, new features, and essential tips necessary to understand the application's unique aspects. This training session ensures you derive maximum benefit from our conference content. To best support your education, the class includes a free 90-day license of NetPoint.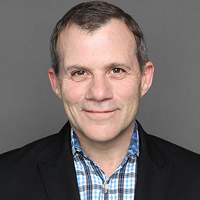 Tim Mather CCMP, LPEC, PMI-ACP
PMA Consultants
Top project managers and schedulers choose NetPoint because it presents essential project details—such as the critical path—to stakeholders of all levels. Complex construction schedules can be summarized into one page to effectively communicate with the project team. NetPoint transforms scheduling into an interactive, planning-centric experience that naturally promotes collaboration.